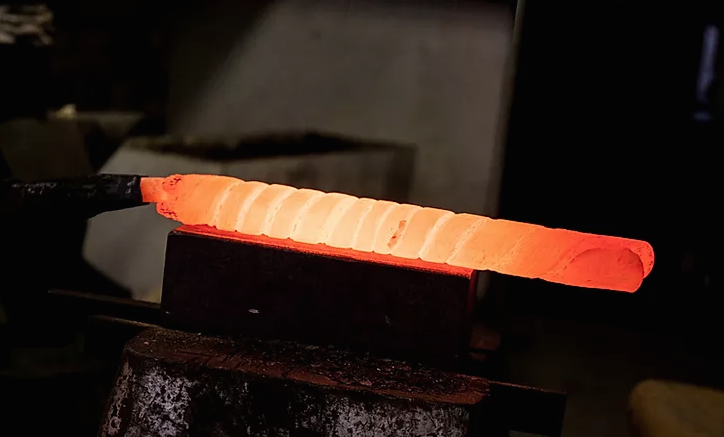 We use mechanic or hand twisting to make twist pattern rods or billets.
We use custom made 80tn hydraulic press with fast operation speed. This allows us to speed up the whole welding process and avoids steel decarbonizing and titanium cracking.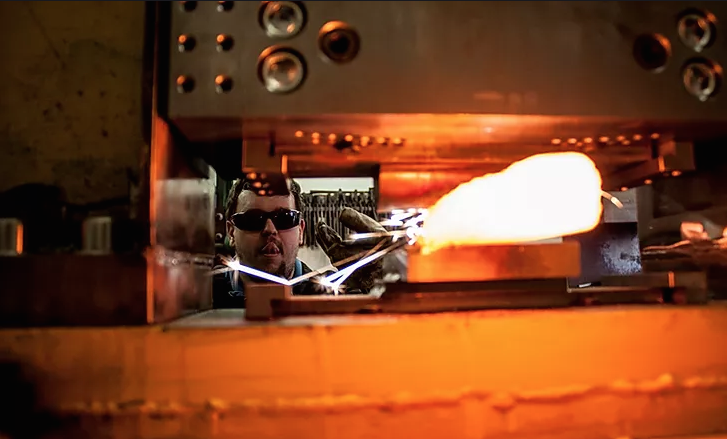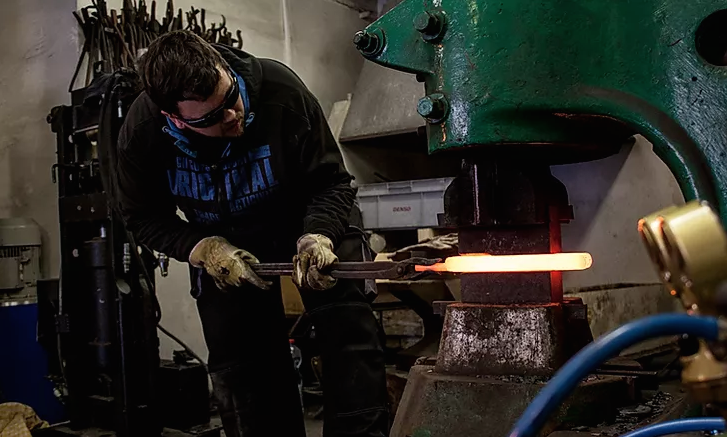 We use this workhorse for heavy forging, wheif we need to modulate basic material packet.
There's plenty of hand or machine cutting during production of Futuron. That's not a high-tech, just necessary work, that had to be done.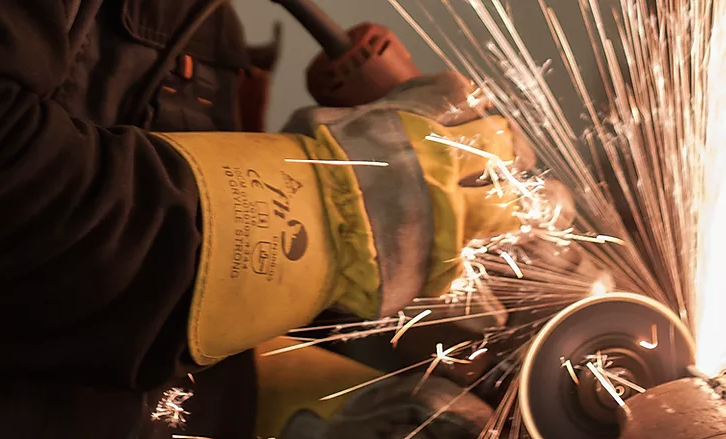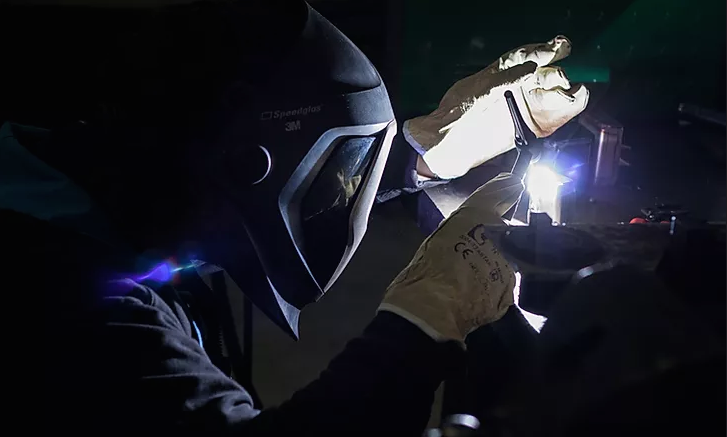 While preparing basic material for forging, there's also a lot of welding, we use TIG, MIG/MAG technology.
Every piece of Futuron or #BlackFuturon have to be heated, just to show you material structure hidden inside.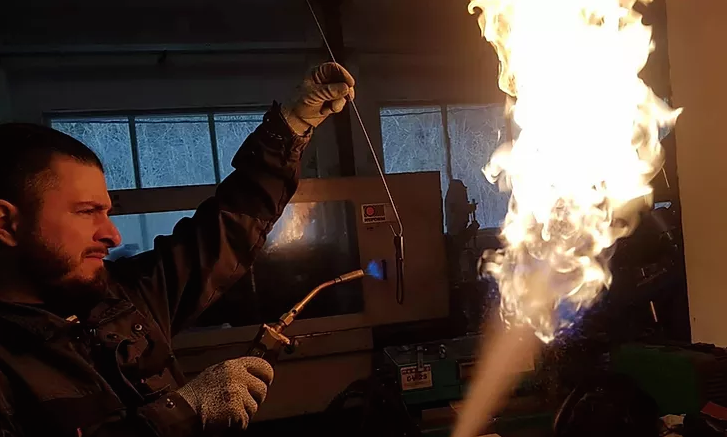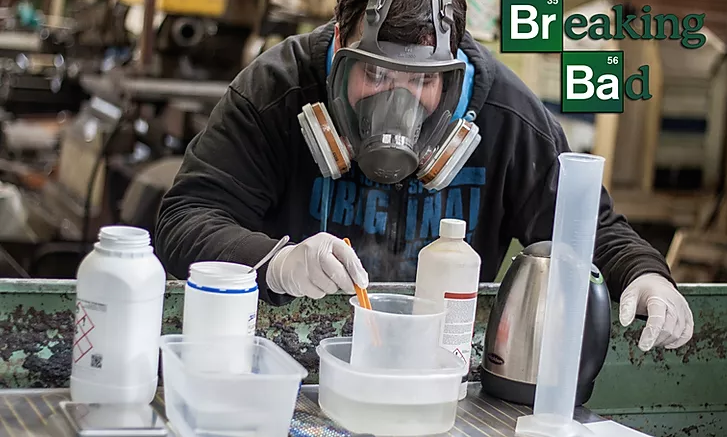 Sometimes, we want to show you special abilities hidden in structure of Futuron, like titanium chrystalization. So we have to take our respirators on.