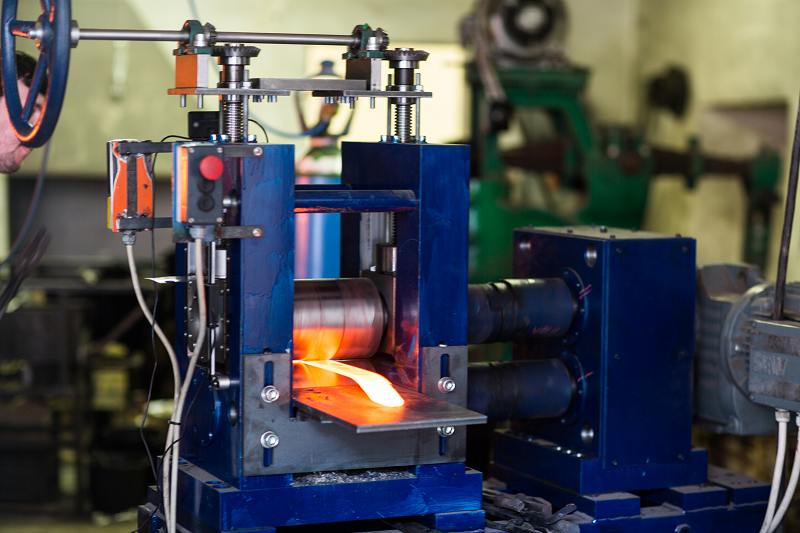 Rolling mill is an essential machine in our workshop. We use hot rolling, to be able to produce flats from the billets of our stainless damascus steel or titanium composites.
For annealing of damascus billets, controlled cooling and also hardening of tools or knives, we use controlled electric furnaces.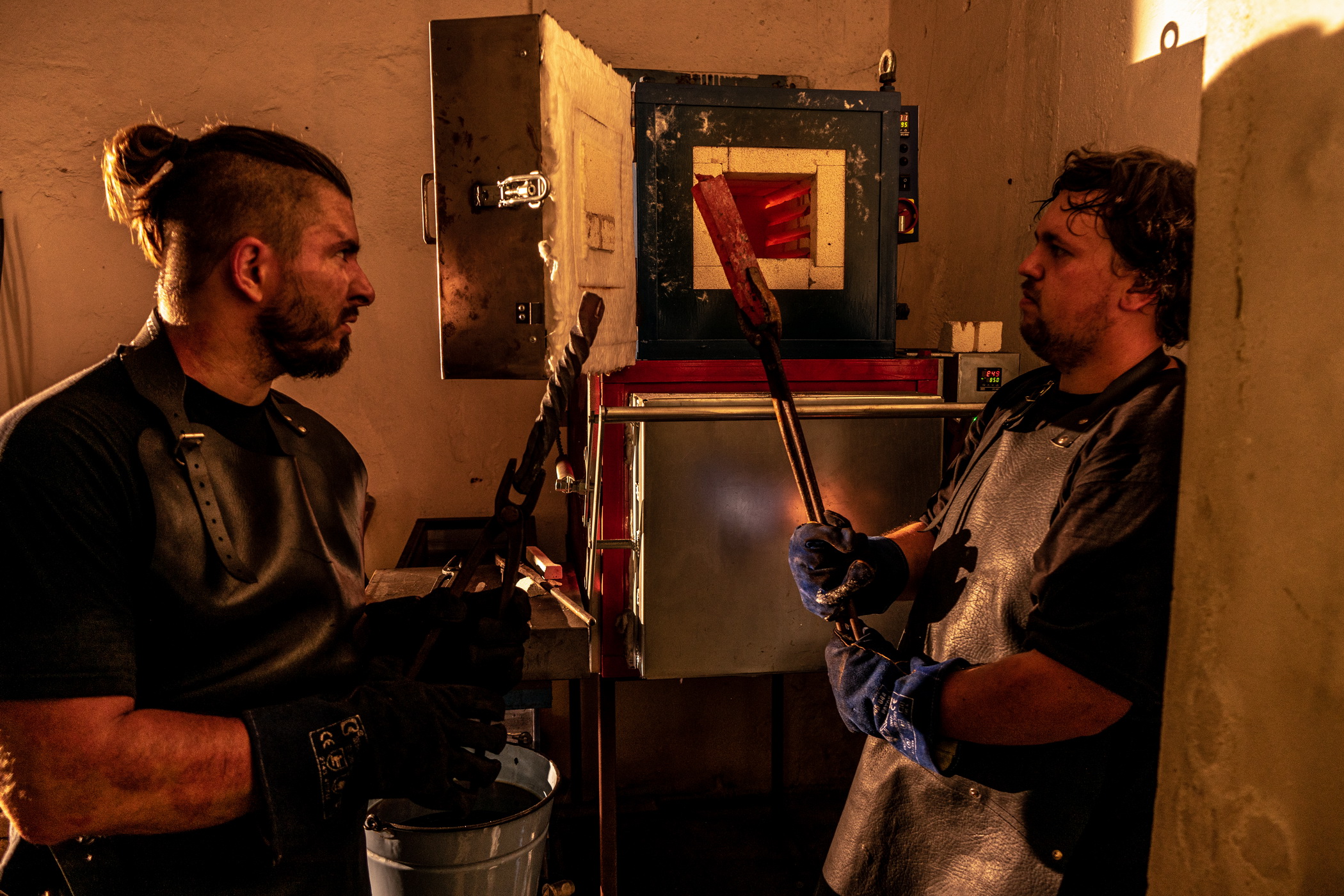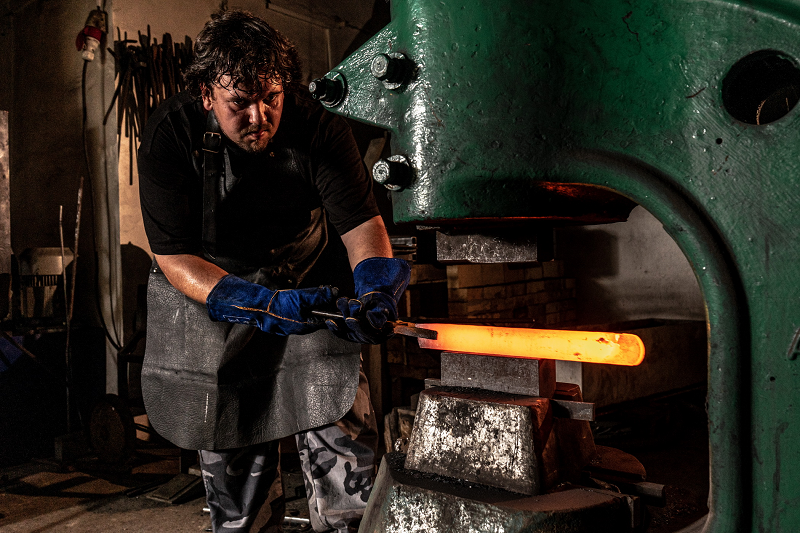 This small power hammer – AJAX3 we use for smooth forging, straightening and detailing of billets.
This power hammer CFA200 is a big helper when we need to make power forging or welding of patterns.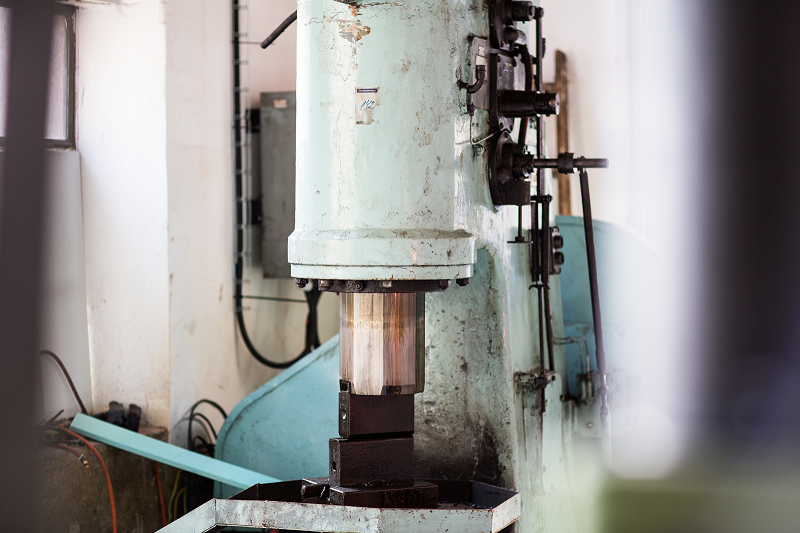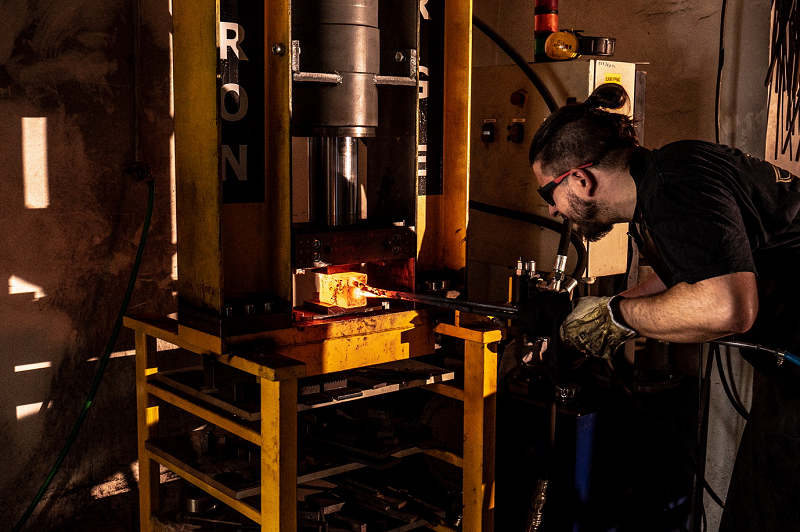 For smaller packets of titanium or titanium-zirconium composites, we use this 45t hydraulic press for welding and forging.
We use this big boy (200 tons) mainly for welding and forging of our stainless damascus. Can be also used for pattern perforations.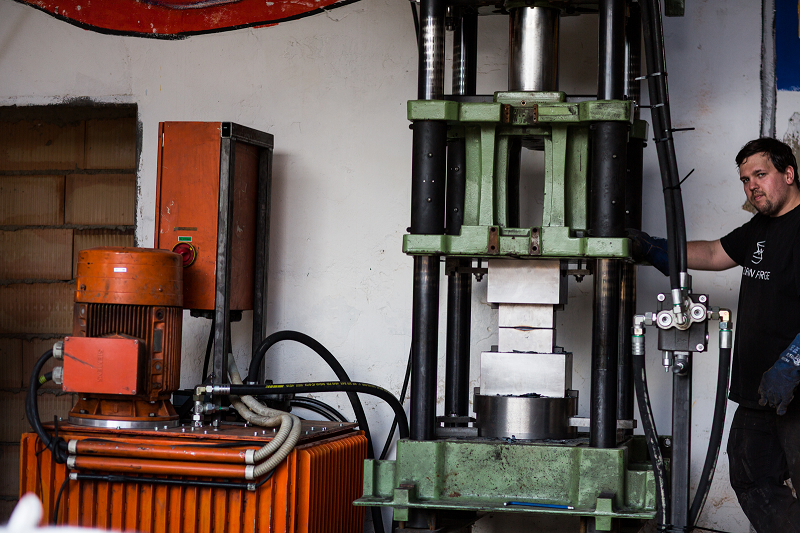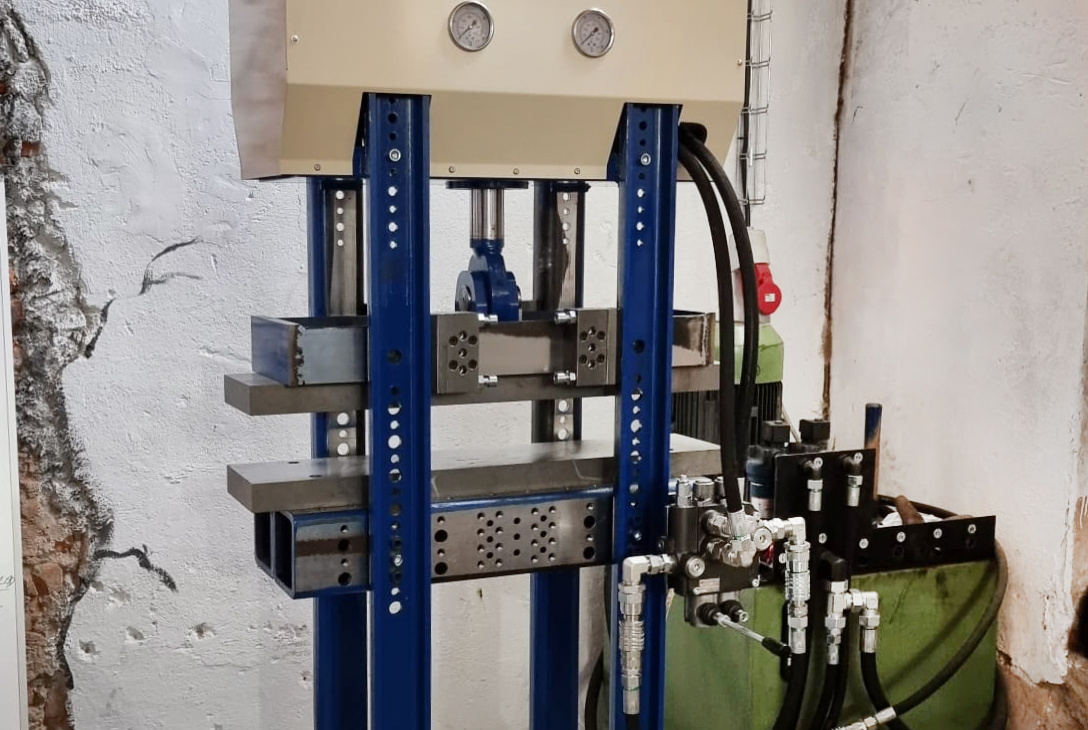 Self-constructed straightening press not only for titanium composites.
This customized twisting machine we use mainly for the production of jewelry materials – austenitic stainless damascus and titanium composites rods.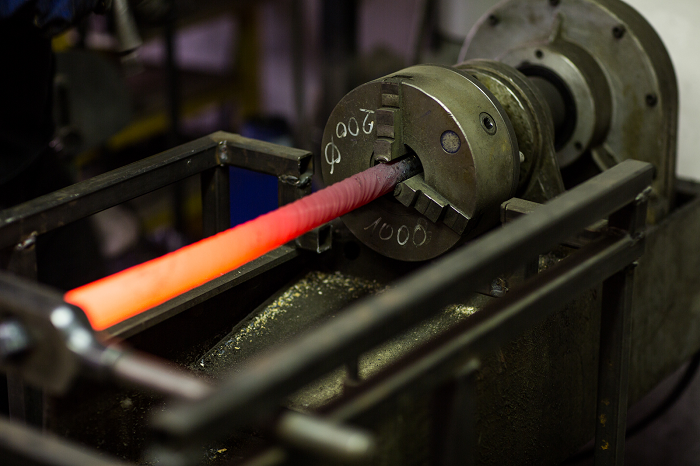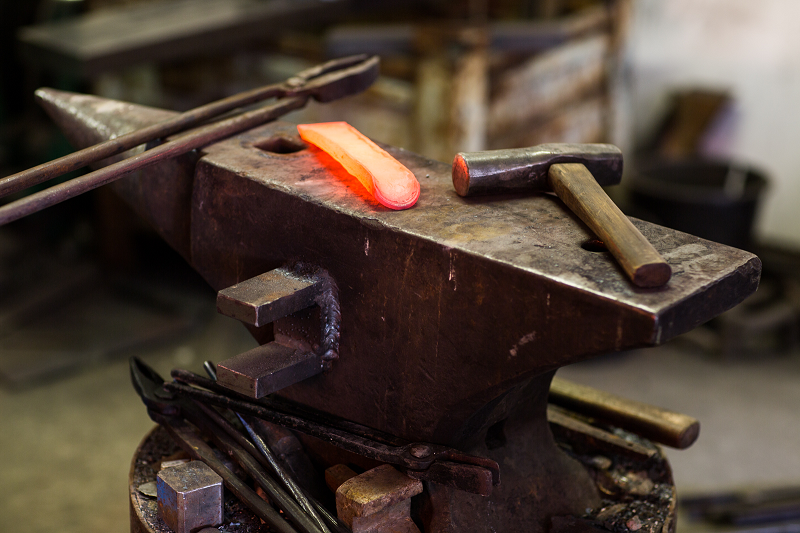 Sure – we still use anvils, hammers and many types of customized forging pliers.
We have several controlled gas forges in our workshop as well as a classic coal forge for traditional forging.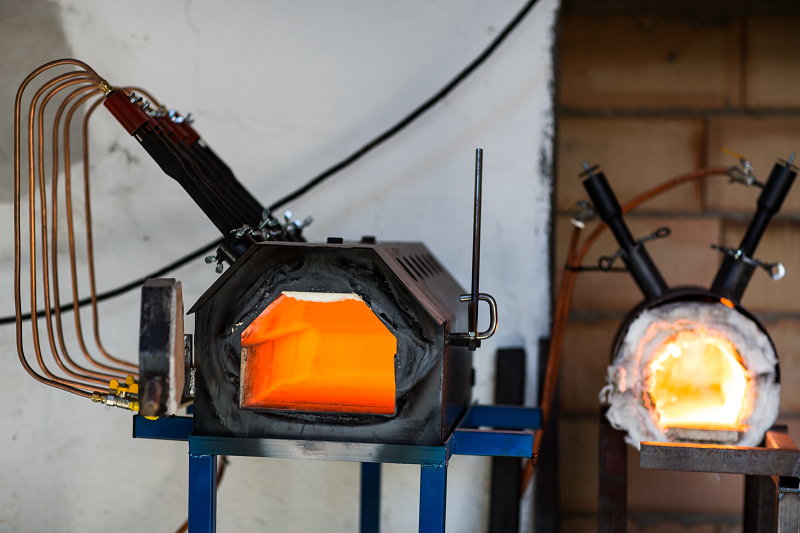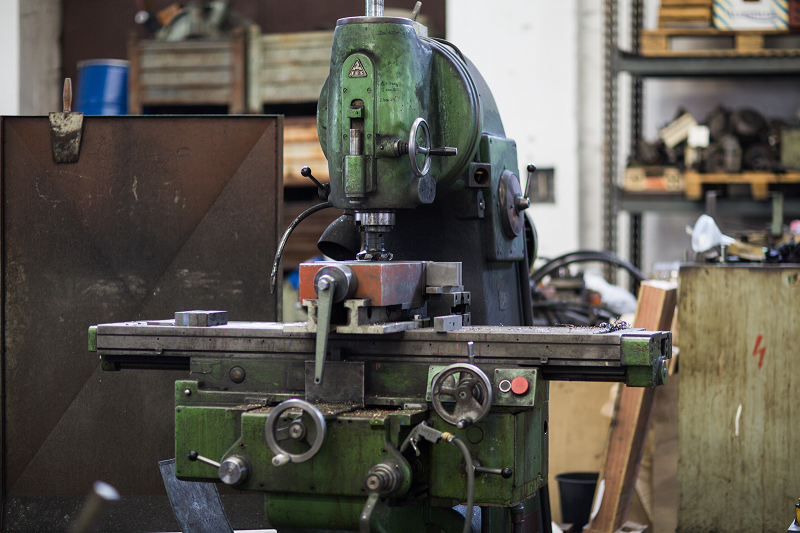 This old-school classic mill we use for post-production of our material, mainly for surface and side milling of stainless billets.
This CnC controlled milling center is used for surface and side milling of our titanium composites billets and production of tools for our workshop.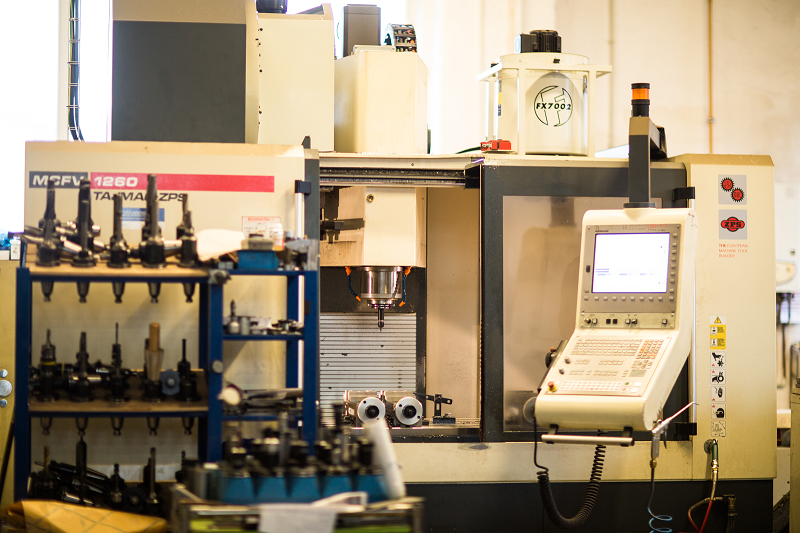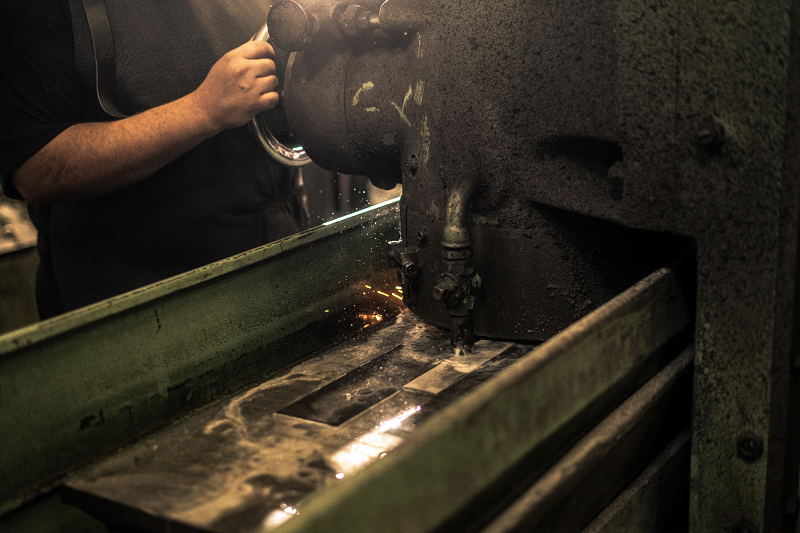 For finishing the surface on stainless damascus billets, we use two productive surface grinders BPV300.
We use this SV18RA lathe for the production of composite or stainless rods for jewelers.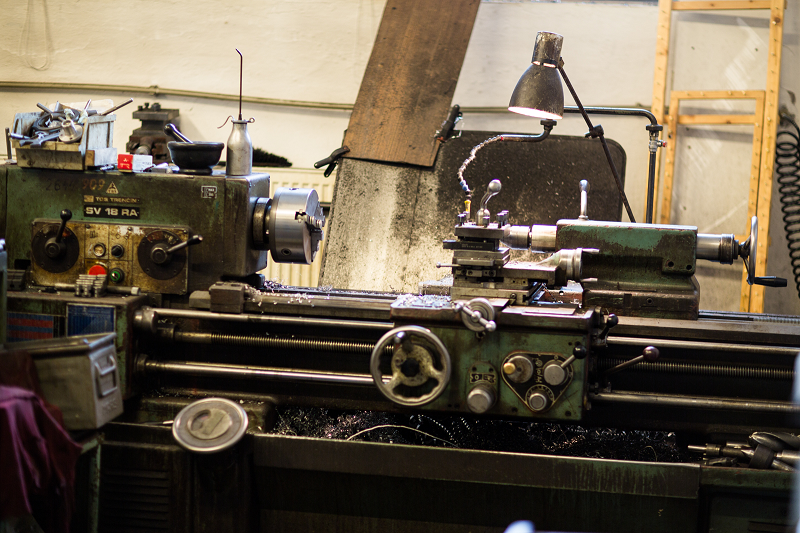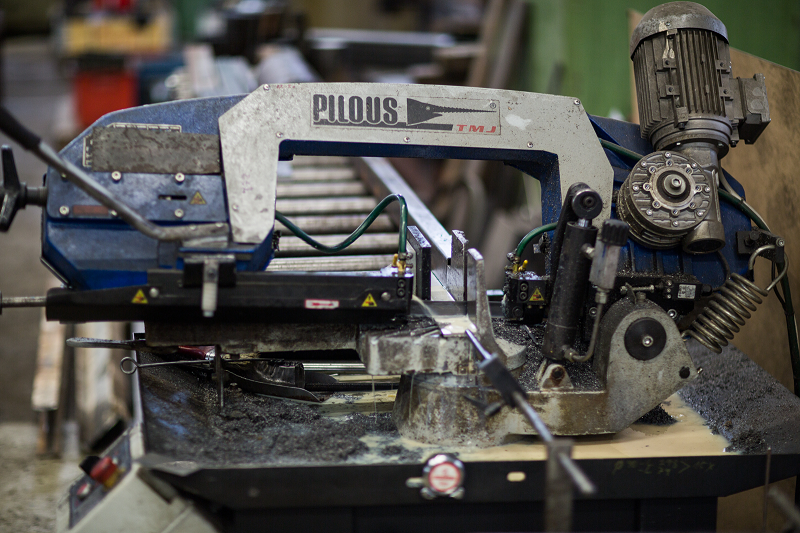 For cutting of raw materials, we use Pilous gravitation bandsaw.
For the preparation of packets as well as for the production of tools for our workshop, we use TIG and MIG/MAG welders.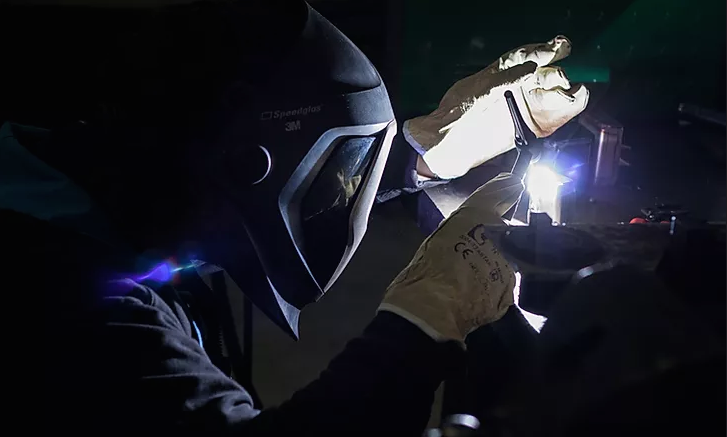 Address

Futuron Forge s.r.o.
EU – Czech Republic
Krymská 517/50
460 06 Liberec 6
IČ: 08244189
DIČ: CZ08244189